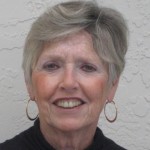 Bulletin: Check out my video on Youtube.
If this is your first visit, welcome.  If it's your hundredth, bless you.
With the help of a great friend and web assistant,  I have tried to simplify our communication with one another.  Therefore, when you go on my website, you automatically get treated to the blog posts too.  Although I don't add one daily, I do write occasionally and am trying to rectify my commitment to at least 2 or more a week. I also eagerly search for your comments so let me know you are out there.  Okay?
There is no more important activity in my life, in all honesty.  I love our contacts through those comments on my blog,  and the e-mails, and snail mail too that you send.  And with the advent of Facebook, (you can find me there, of course) I receive lots of messages, daily in fact. Because I treasure, thus keep every thing, my files keep expanding.  I  never could have imagined being in touch with so many of you before this journey began.  I feel blessed every day of my life. (Before going on, a word about my Facebook page: three of my meditation books are posted daily there. Each Day A New Beginning, Daily Meditations for Practicing the Course, and Living Long Living Passionately. Please check out my page and let me know your thoughts.)
When I think back to the question Professor Mulford Sibley posed in my Ph.D. seminar so many years ago: what is grace? I could never have guessed I'd one day experience grace so fully.  Why I was selected to do what I do is a mystery but one that pleases and inspires me every day.  Until I have lost my inspiration, you will keep hearing from me.  I don't expect that to happen any day soon.
Just like on the old site, you can check out my books and link directly to amazon.com should you want to "see what's  inside."  I have tried to give you a thumbnail description on this site, however.  Where I am doing workshops, book signings or dinner talks are in the event section.  If you or any organization you are associated with is interested in having me do a workshop, or a lunch or dinner talk, please write me at karen@womens-spirituality.com or call my cell: 239-398-6327.  I'd love to hear from you.
I have been focused on relationships, particularly on how to make them more peaceful, in my writing and workshops these last few years.  And I recently wrote another book that addresses that topic. Let Go Now: Embracing Detachment, a collection of 200 essays that help the reader detach, emotionally, from the people, places and situations that cause them grief.  Few of us live  comfortably free from the effects of codependency.  I think this book takes nearly every conceivable situation with the loved ones, even the strangers in our lives and offers suggestions about living peacefully inspite of  their behavior.
Of course I always have additional books underway  and more recently than the Let Go Now book, I published Peace A Day At A Time and My Story to Yours: A Guided Memoir for Writing Your Own Recovery Journey and Getting Unstuck which is a workbook based on the 12 principles outlined in Change Your Mind and Your Life Will Follow.  Writing and hearing from you, doing workshops and attending meetings, connecting with friends in recovery and elsewhere, and serving as a witness to those who have crossed my path quite intentionally I believe,  are the activities that  keep me grounded. As my father-in-law would so often say, Praise be to God.   I do want to thank you for "tuning in."  I hope to hear from you often. And be sure and look for my two newest books: The Good Stuff, which includes success stories of those who not only survived by thrived in highly dysfunctional families, and 52 Ways to Live the Course in Miracles.  It was released in September.